Come join us for the experience of a lifetime.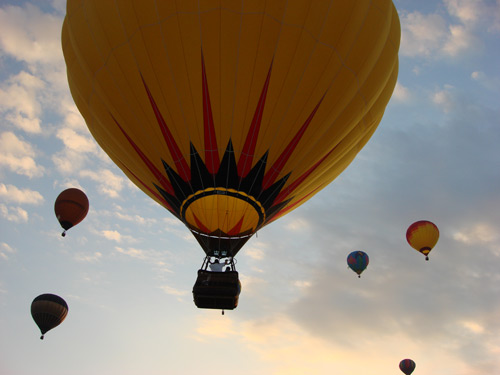 Gibboney's Aerostation invites you to join us aboard one of our balloon flights and trade in your earth-bound cares for the most magnificent experience of your life.
Hot air ballooning should be a must on your list of life's experiences. A hot air balloon ride is described by most as the biggest thrill of a lifetime. Riding the winds with seven stories of colorful fabric above you and enjoying panoramic views of the landscape and towns are just some of the joys of a hot air balloon adventure. The only way you really notice that you are flying is to look down to the ground and watch the houses and fields float by. With no engines to make noise, it is a serene quiet adventure through the sky.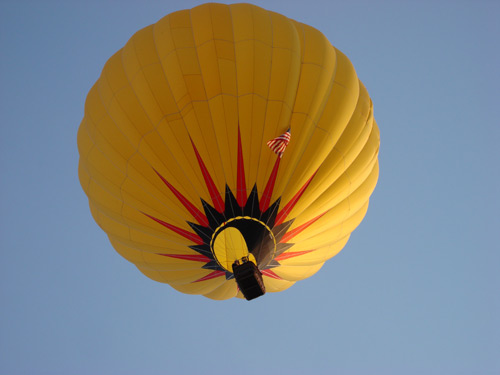 A full service balloon company serving central Ohio since 2000
Our FAA certified commercial pilots have a perfect safety record and use only commercially insured balloons and vehicles. In addition to balloon rides, we offer aerial advertising with company banners, managing corporate balloons, flight lessons, and crew training. We can provide tethered rides for wedding receptions, festivals and company parties. Let us design a balloon program for your company or event.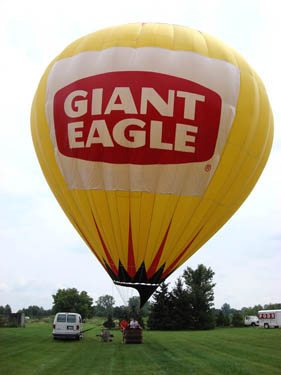 Reviews
Click here to submit your review.
---
---
Jul 03, 2015
by
Skot Shockey
Flew with Stew a few years ago, and even crewed with him. Great Guy!! Looking at scheduling my next flight now!

---
What a nice guy
We have not been on our flight yet, however working with Mr. Gibboney has been a pleasure. I will submit another review when our flight date has passed.

---